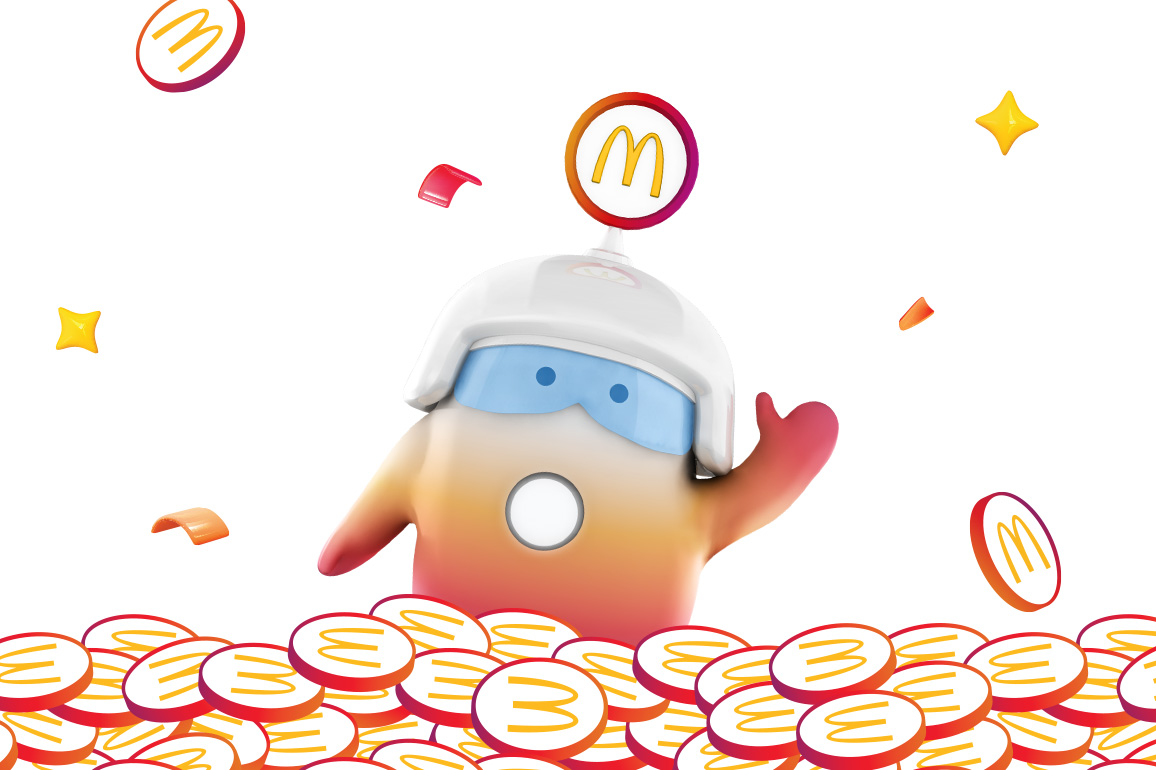 Welcome to MyM Rewards!
Introducing Lil'M, our resident spaceman who'll be your guide in a world of rewards, member perks, birthday treats..and more!
Journey with Lil'M and explore a world of rewards on the McDonald's app!
Earn 10 points for every $1 you spend!
Find your MyM Rewards QR code at the top of your deals page! Can't find it? Follow these steps:
Step 1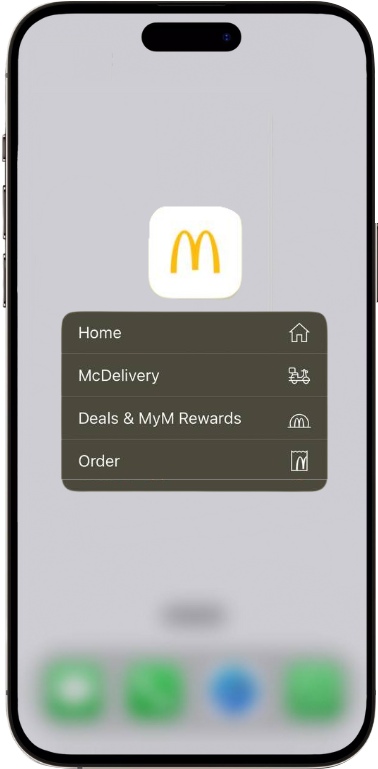 Open the McDonald's app
Step 2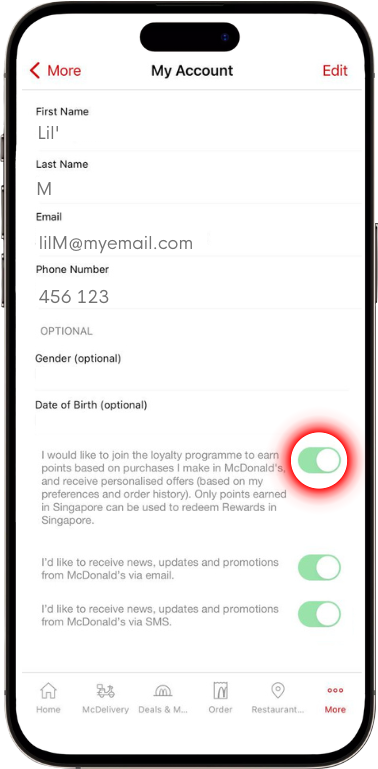 Ensure you've opted-in to our MyM Rewards Loyalty Programme!
Step 3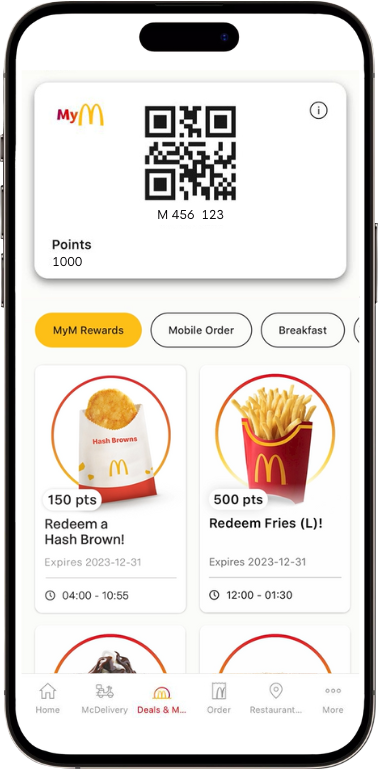 Start earning points as you spend!