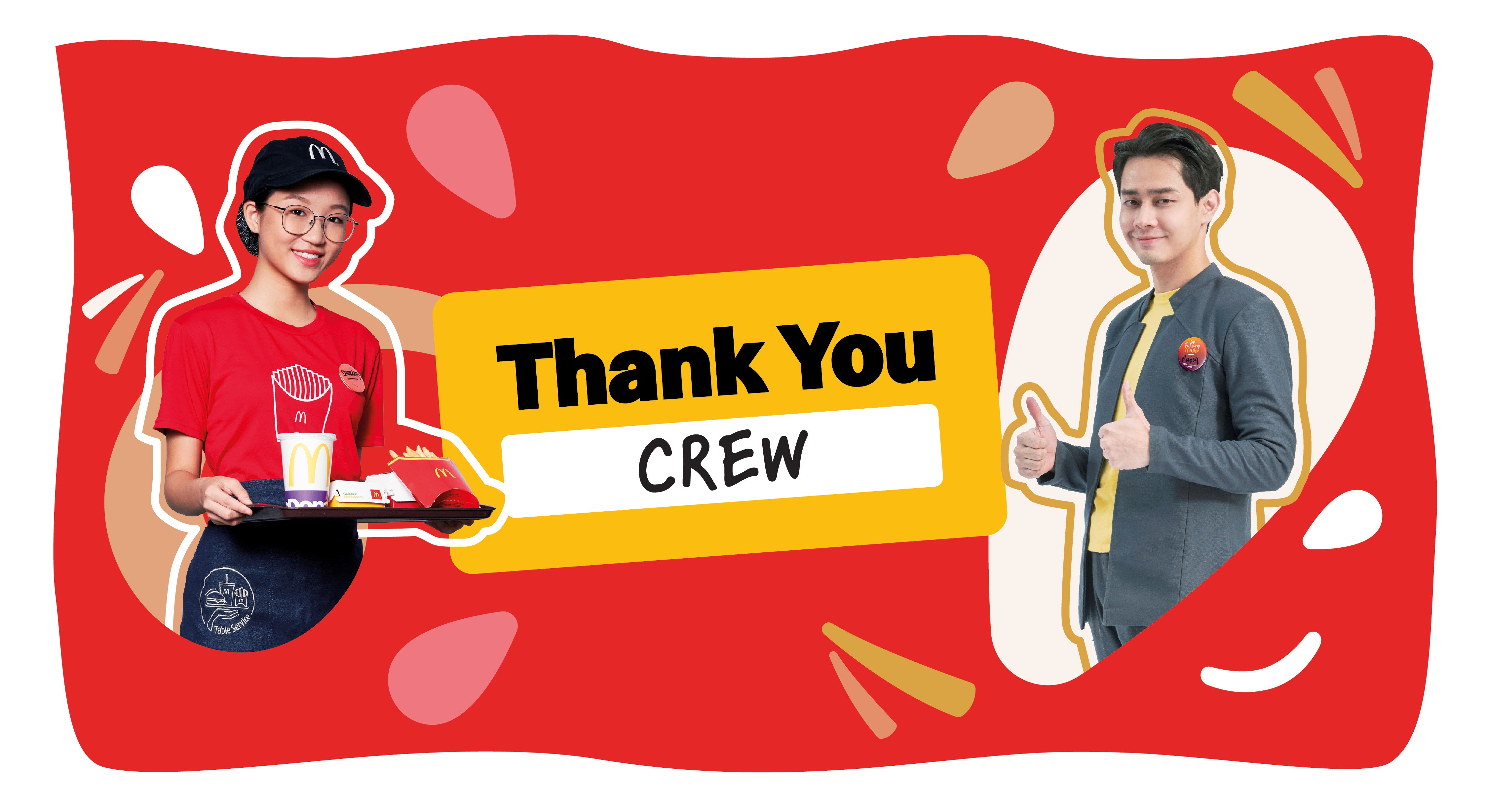 SEND US YOUR McDONALD'S RESTAURANT CREW STORIES, AND LET'S SAY 'THANK YOU' TOGETHER.
We love serving and caring for our customers to make each McDonald's visit a happy one. Most times, we strive to go the extra mile. Sometimes, as humans, we fall short and strive to do better.
So it always warms our hearts when our customers care. A bright smile, a word of thanks, a note of appreciation – they are like sparks of hope and positivity that keep us going and going.
We wanted to provide this platform for our customers to share their personal message of thanks with our Crew and Managers. Perhaps someone's made your day – and is deserving of your time and kind words?
Thank you for your kindness all these years. Our hearts are full.